news

call for paper

ISOLE / ISLANDS
A cura di / Edited by: Franciscu Sedda, Paolo Sorrentino
"Lexia", the international, peer-reviewed journal of CIRCe, the Center for Interdisciplinary Research on Communication of the University of Turin, Italy, invites contributions to be published in the issue n. 35-36 of the new series.
news

Hellenic Semiotic Society - ΧΙI INTERNATIONAL CONFERENCE ON SEMIOTICS - call for paper

ΧΙI ΙNTERNATIONAL CONFERENCE ON SEMIOTICS
Signs of Europe
Thessaloniki, Greece, 1-3 November 2019

Organized by the Hellenic Semiotic Society,
the School of French Language and Literature
and the Laboratory of Semiotics of Aristotle University of Thessaloniki

congressi

Call for paper - XLVII congresso AISS

L'enunciazione e le immagini
XLVII congresso dell'Associazione italiana di studi semiotici
Siena, Rettorato e Accademia Chigiana 25-27 ottobre 2019
Nella tradizione linguistica inaugurata da Émile Benveniste, e a cui gran parte della ricerca semiotica fa riferimento, il termine "enunciazione" denota l'atto di attualizzazione in discorso delle strutture virtuali della lingua, da parte di un "soggetto", a sua volta astrattamente inteso come il "luogo" in cui il discorso si organizza L'enunciazione costituisce dunque l'atto di mediazione fra la lingua in quanto struttura sociale e il discorso in quanto prodotto individuale.
news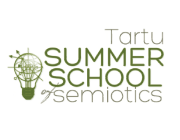 CFP - Tartu Summer School of Semiotics

CFP:
Tartu Summer School of Semiotics 17-20 August, 2019
Semiotic dimensions of spaces & literacies
Juri Lotman proposed that the primary semiotic dualism lies in the duplication of the world in language and the duplication of the human in space
info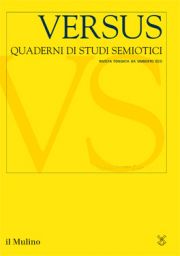 Versus - call for paper

Futuro
Un tempo della storia
Per il numero 131 (dicembre 2020), Versus (o VS, come spesso viene indicata) sta preparando un numero monografico dedicato al tema del futuro e della sua costruzione semiotica e culturale, a cura di Jorge Lozano (Universidad Complutense de Madrid) e Daniele Salerno (Universiteit Utrecht).
news

SEMINARI DI SEMIOTICA:

Centro Internazionale di Scienze Semiotiche Umberto Eco
SEMINARI DI SEMIOTICA: